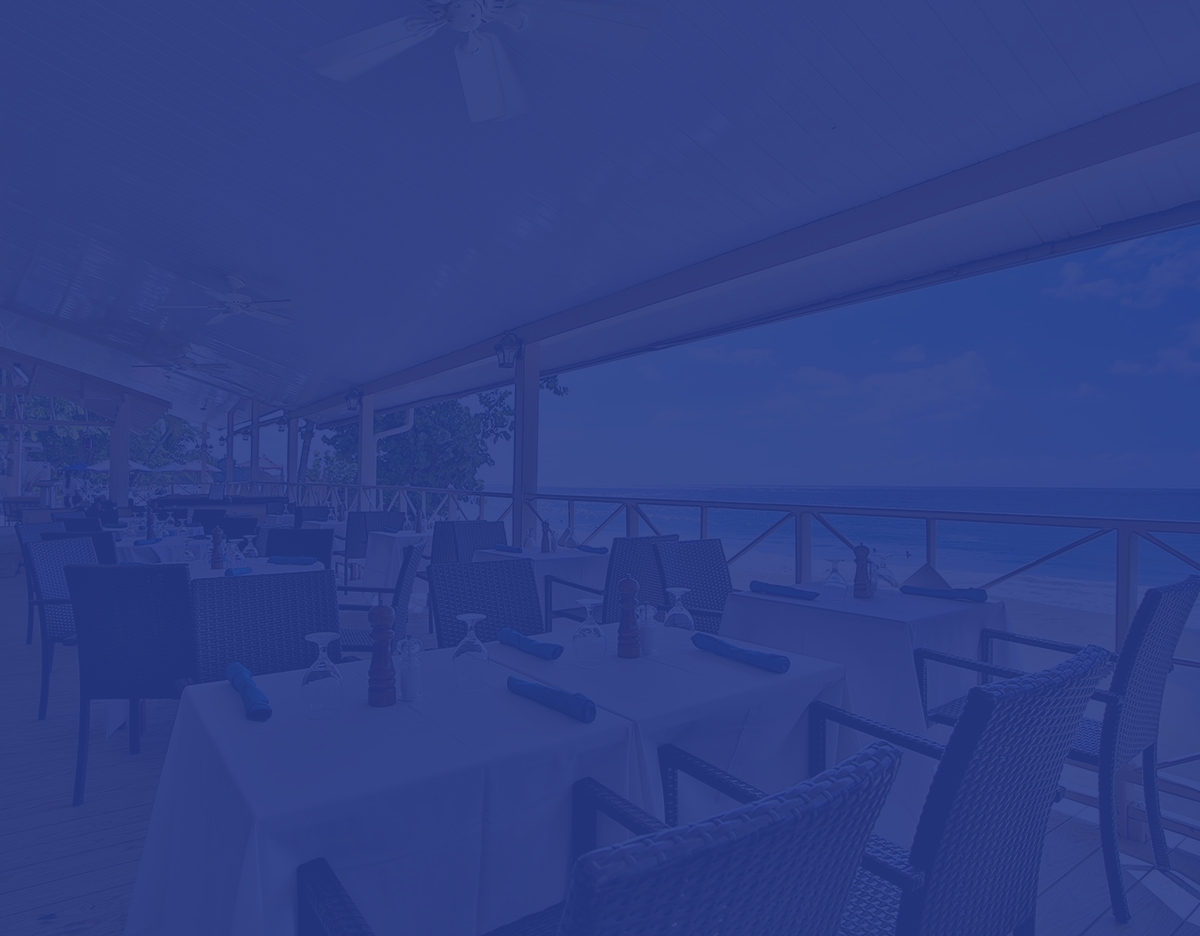 Enjoy exquisite menu options
Dine In
Grafton Beach Resort offers Caribbean inspired dining which features international and local menu options for our guests. Fuel up for the day with our buffet style breakfast. Stay in the moment with our beachside bar and restaurant. Maintain your state of poolside relaxation with our swim up pool bar or spend an evening under the stars with ocean views at the only fine dining restaurant on Grafton Beach. Our on-site restaurants cater to every island style and guest preference.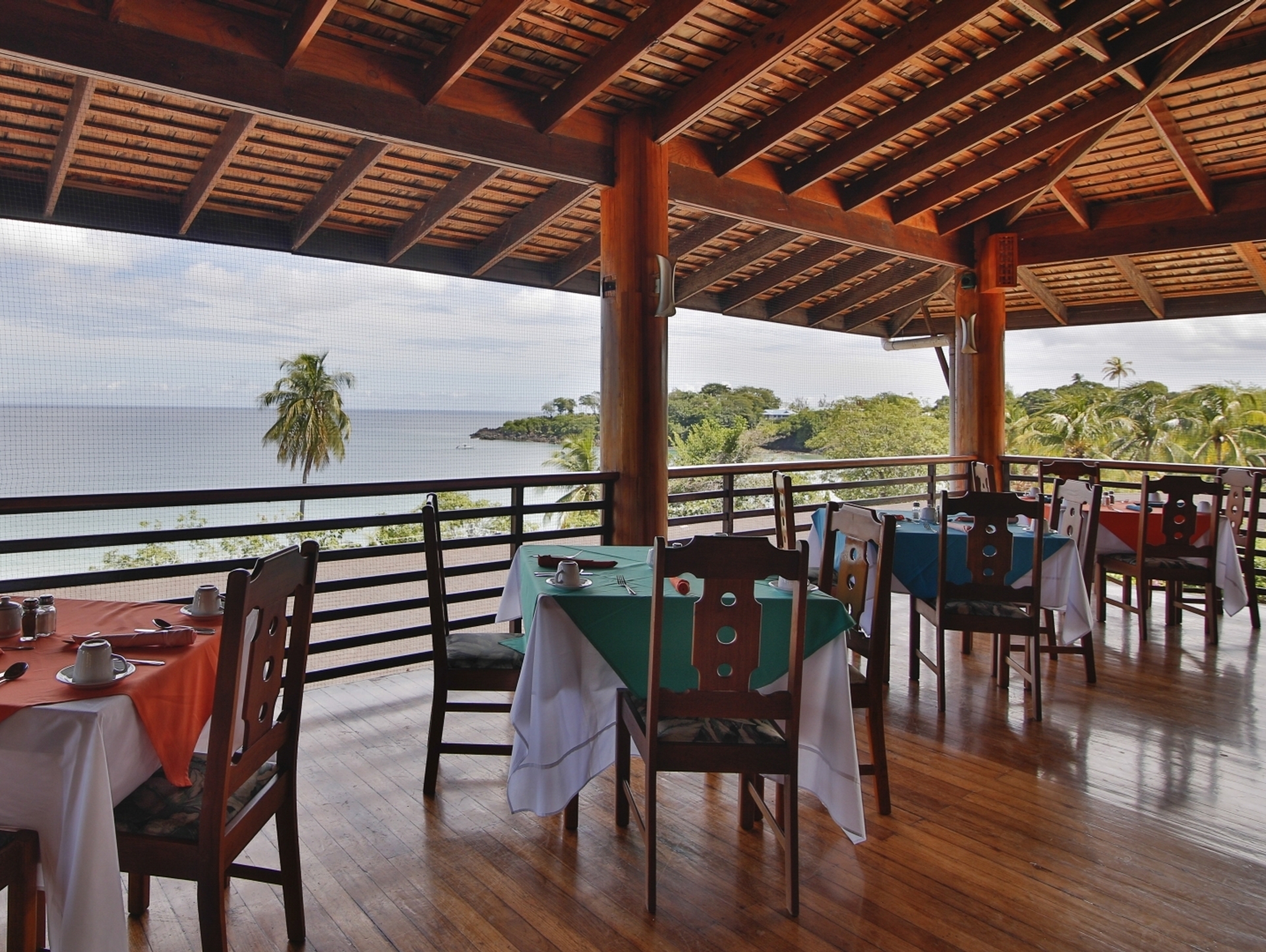 Restaurants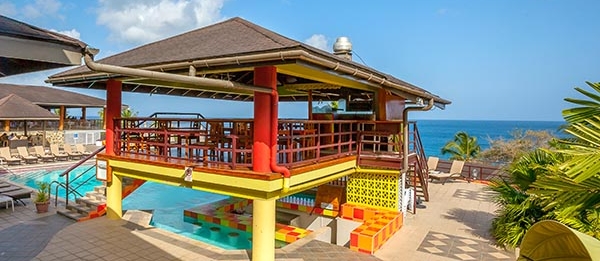 Oceanview Restaurant
Oceanview Restaurant serves delicious cuisine featuring breakfast and lunch buffet styles and a la carte choices from 7:00AM to 10:30AM for breakfast. Lunch is served daily from 12PM to 3PM. Dinner is served from 7PM to 10:30PM and offers buffet style, table d'hote, and barbecue.
Reservations are required for dinner.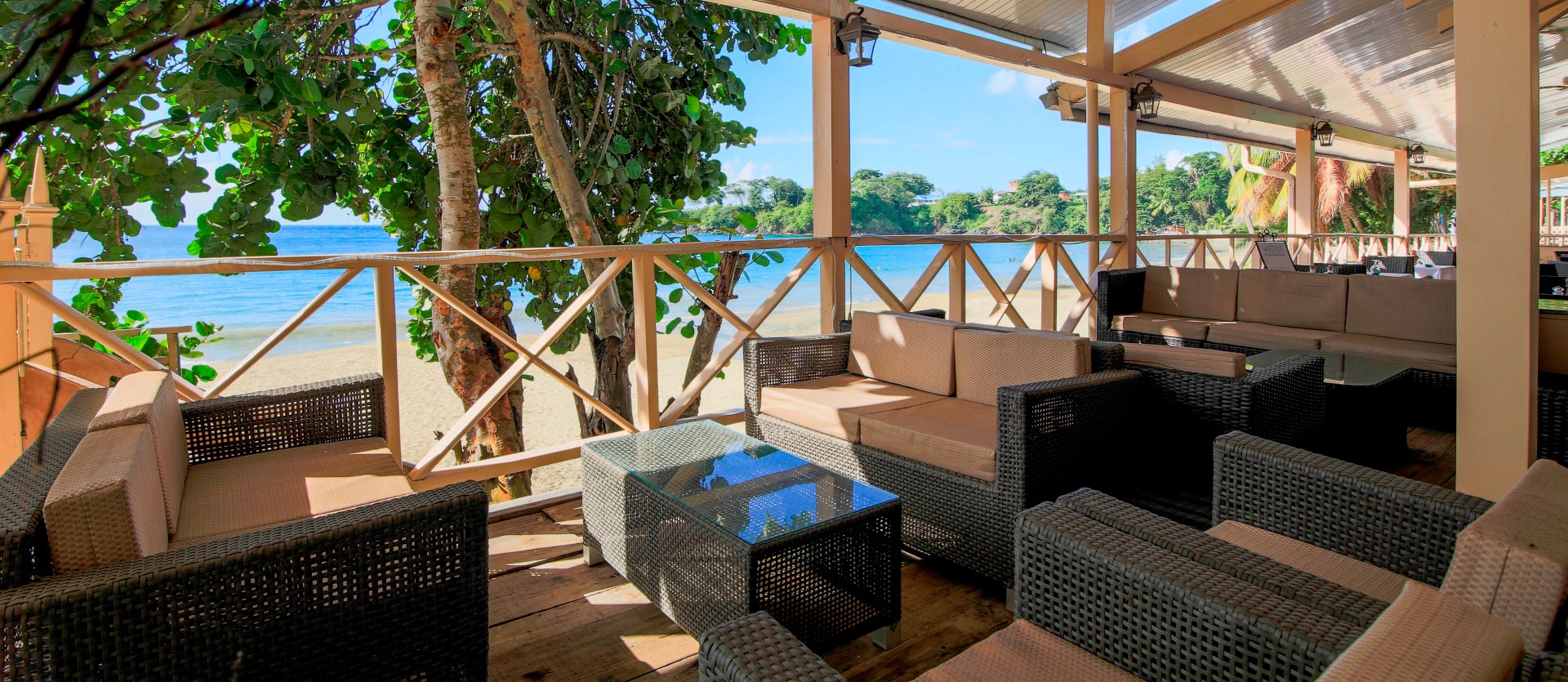 Waves Restaurant + Bar
Waves is open daily from 8AM to 10PM and serves breakfast, lunch and dinner. Formerly known as Buccaneer's Beach Bar & Grill, Waves is the only fine dining restaurant on the island located right on Grafton Beach.  Revel in one of its #365Sunsets and panoramic views of the Caribbean Sea with a cocktail in hand and create memories for life!
Open daily from 8AM-10PM.
Daytime dress is beach casual. Please note that dry swimwear must be covered. Shirts and footwear required. Wet beachwear is not appropriate clothing.
Evening dress is beach elegance. Shorts, pants or jeans for men, polos, long or short sleeve dress shirts (with or without collar). Dress shoes or sandals, sneakers, flip flops or slippers.
Waves Restaurant + Bar is Not Included in Meal Plan Offers.